The Forestry Commission are running events across the country to celebrate 15 years of The Gruffalo by Julia Donaldson and Axel Scheffler. At the moment there is a Gruffalo Trail in Wendover Woods, so this was the perfect time for us to visit. Wendover Woods is high up in the Chilterns and it is always a few degrees colder than you think it's going to be, but this time we were prepared. We had wellies, fleeces and change for the car park! Wrapped up and wellie boots on, we set off to find the illusive Gruffalo!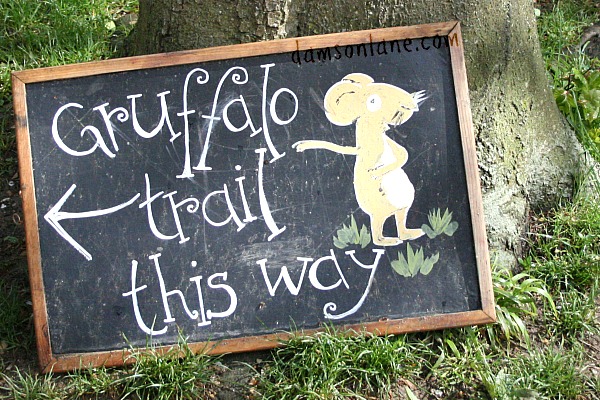 The trail is clearly set out on a marked path, which is mostly flat and possible to negotiate with a sturdy buggy (although be prepared for puddles and mud, especially at this time of year). We were lucky that the bluebells were out so we could enjoy them as well as searching for the Gruffalo.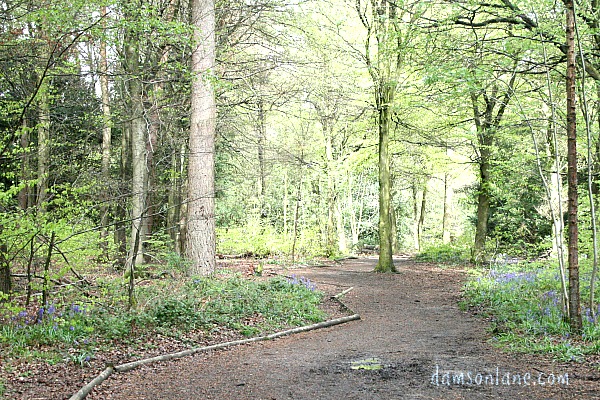 Along the trail there are activity boards with some great suggestions of things to do. One of the boards got us thinking about how the animals in the story all move. Could we flap like an owl? Tip-toe like a mouse? Stomp like a Gruffalo?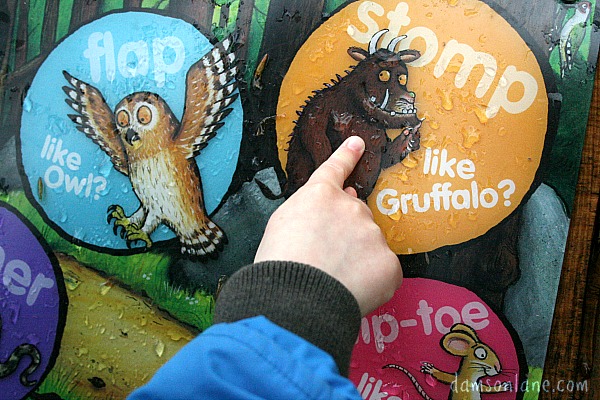 There was also lots of splashing!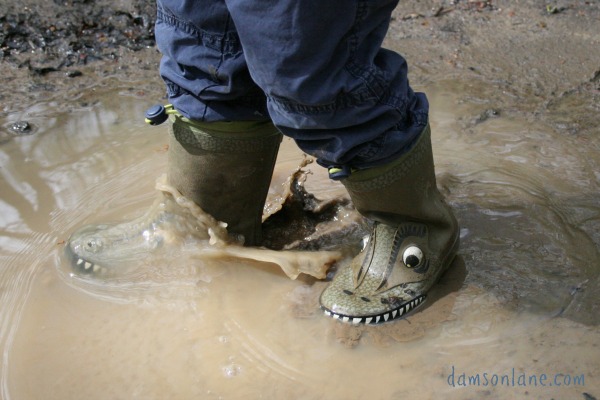 It wasn't long before we found the mouse hiding in the trees. This really captured the imagination and then Burt was running ahead to find all the other animals.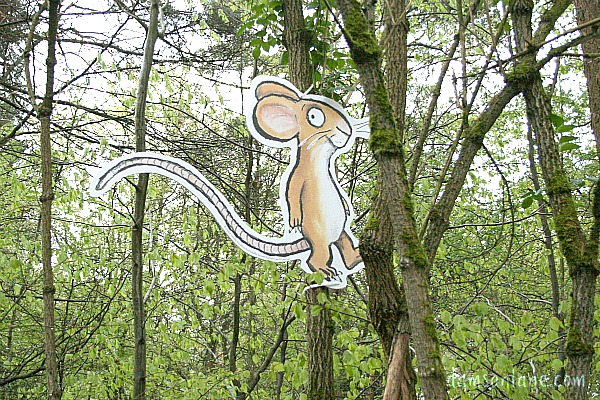 In Wendover Woods there is also a Den Building Area which distracted us along the way. Lots of branches and logs are left here, from the management of the forest and you can easily spend a whole morning making your own Gruffalo hide-out. It is brilliant feature of the woods.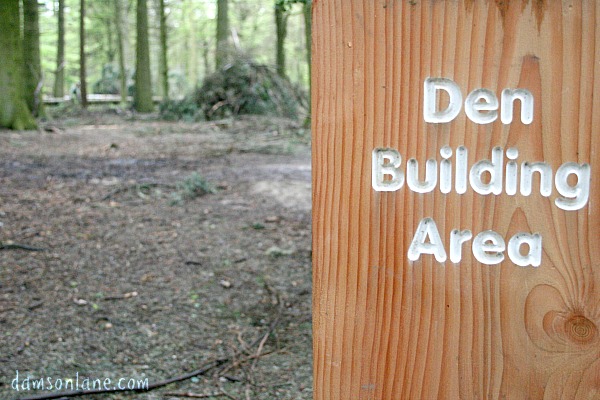 We managed to find the fox, the owl, the snake and at the end of the trail we finally found the Gruffalo! We love a walk in the woods but with a pre-schooler it can sometimes be hard work to keep them interested and walking all the way. The introduction of the trail kept everyone happy and eager to carry on and although some of the tasks are aimed at older children, just searching for the characters in the trees was exciting.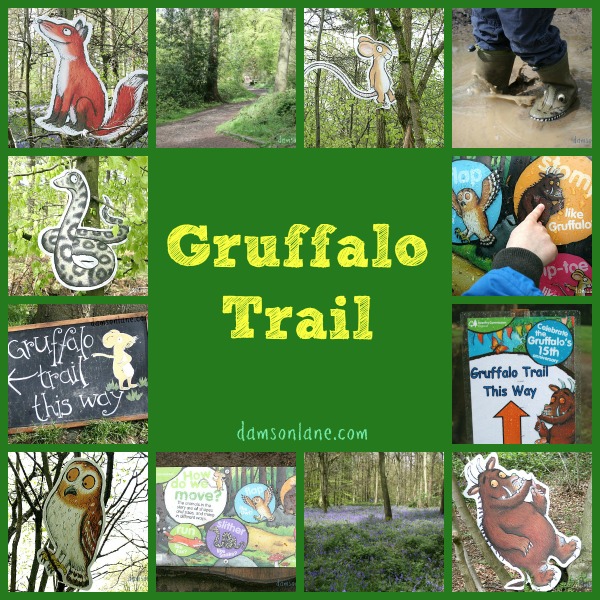 We didn't have any Gruffalo crumble with us so we ended the visit with a well-deserved cup of tea and a slice of cake in the Cafe In the Woods. There are plenty of picnic benches if you bring your own supplies and there is also a children's playground so we could have a run around before heading home. If you are at a loose end this Summer I would definitely recommend a Gruffalo hunt and Wendover Woods is a fantastic location.
If you don't live near to Buckinghamshire then there are lots of other trails across the country. There are so many exciting and memorable ways to bring books to life. If getting out and about isn't possible don't worry there are lots of Gruffalo activities you can do at home.
UPDATE! In January 2018 Wendover Woods opened a Highway Rat Trail and in July 2018 Go Ape opened a Treetop Junior Adventure at Wendover Woods so there's even more to explore on a visit!